Here are a couple of "Wow!" shots of Perseverance.
The first is the rover under parachute, captured by the Mars Reconnaissance Orbiter. Think of the timing (and luck) that went into this shot. Wow!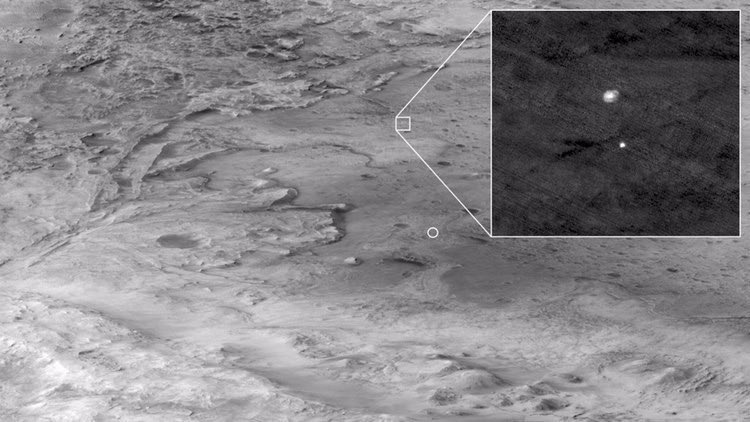 The second is Perseverance hanging beneath the sky crane, a literal jetpack that brought the rover within meters of the surface then gently lowered it to touchdown.
Seriously: Wow!